Department of Mechanical Engineering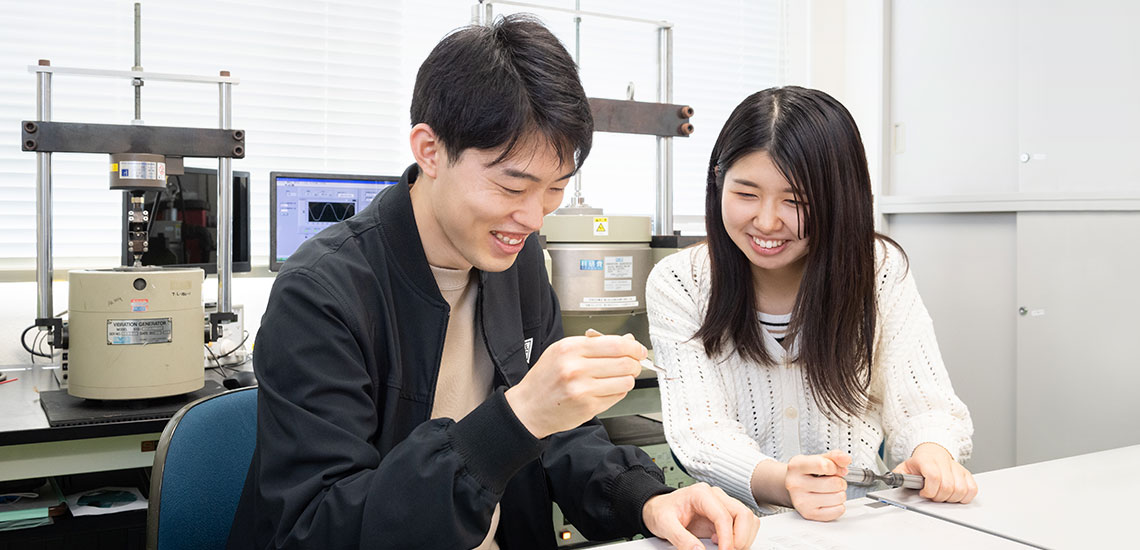 Education
The Department of Mechanical Engineering produces engineers with excellent knowledge and technical skills in mechanical engineering along with a strong sense of social responsibility. For this purpose, we aim to educate our students with a greater emphasis on the following skills and abilities: communication skills, versatile thinking, engineering ethics, knowledge of mathematics and natural science, the ability to use the design skills and modern engineering tools necessary for engineering practice. Our department offers three courses: (1) aerospace and environmental engineering, (2) intelligent processing and materials engineering, and (3) electromechanical systems (opto-electronics and precision engineering). Students spend first two years studying basic subjects and the select the course of their interest for specialized trainings. Our department has been cooperating closely with the Japan Aerospace Exploration Agency (JAXA) in high quality research education since 2005.

Courses
Course of Aerospace and Environmental Engineering
Fostering mechanical engineers who can play active role in a wide range of industrial fields based on their expertise in aerospace and global environment technologies
The course of Aerospace and Environmental Engineering has general basic studies including: mechanics of materials , fluid mechanics, thermodynamics and mechanical dynamics. In addition to there subjects, students study special subjects concerning aerospace engineering and environmental engineering fields with high demand in the industry in recent years, such as space engineering, aeronautical engineering, physics of turbulence, multiphase flow, environment fluid technology, thermal energy, etc. Furthermore, students learn topics concerning the designing and manufacturing of large machines such as aircrafts, rockets, and air conditioners as well as environmental sustainability and purification equipment studies through practical subjects like mechanical engineering experiments, design and drawing, and graduation research. The purpose of the course of Aerospace and Environmental Engineering is to contribute to foster mechanical engineers who can apply and extend the skills of mechanical engineering to various other fields and industries by utilizing aerospace and environmental studies concepts.
Academic/Field of Study
Space Engineering
Aeronautical Engineering
Launch Vehicle Propulsion Systems
Environmental Fluid Engineering
Heat Transfer
Advanced Thermal Engineering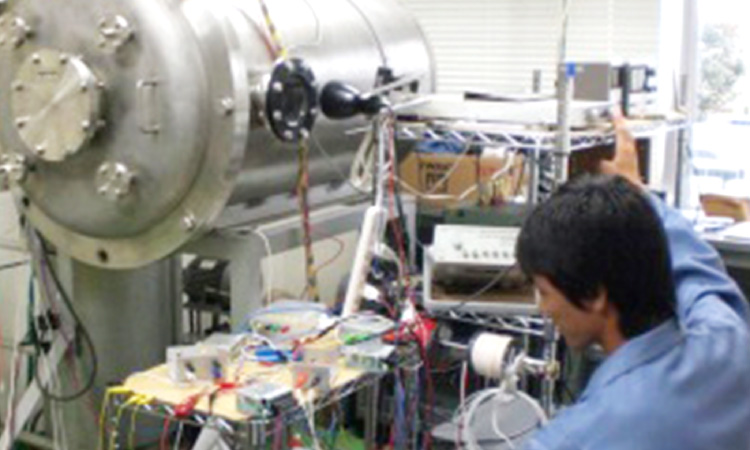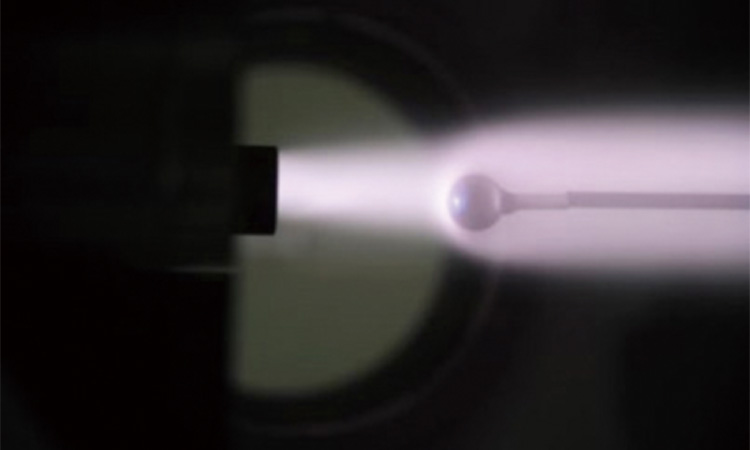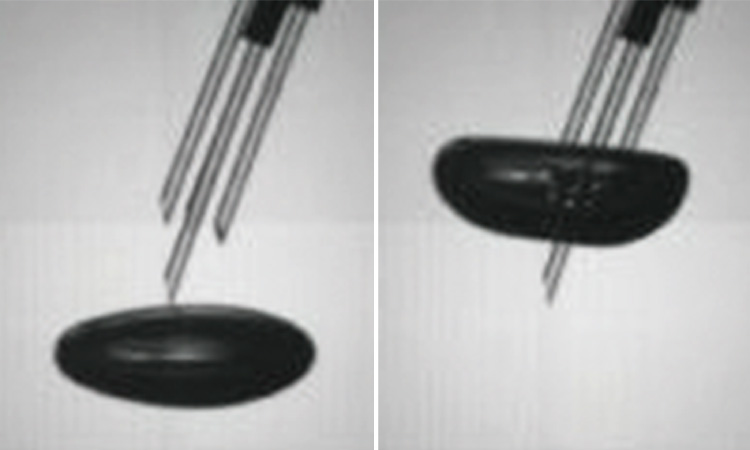 Course of Intelligent Processing and Materials Engineering
Fostering mechanical engineers who support leading-edge technologies of Japan based on their expertise in intelligent machinery and advanced materials fields
The course of Intelligent and Processing and Materials Engineering provides knowledge and skills in the design and manufacture of robots used in various fields such as industry and daily life support, and in the design and processing of lightweight and high-strength advanced materials that constitute various mechanical systems such as automobiles, motorcycles, and other transportation machinery. In addition to the basic subjects of mechanical engineering, students in this course study transportation equipment, robotics, control engineering, measurement engineering, information engineering, mechanical behavior of materials, advanced and composite material studies, elastic-plastic analysis, machining, etc. The purpose of the course of Intelligent Processing and Material Engineering is the development of human resources who can support local industry and leading-edge technology of Japan in the fields of intelligent processing and material technology.
Academic/Field of Study
Robotics
Control Engineering
Information Engineering
Mechanical Behavior of Materials
Theory of Plastic Working
Metal Cutting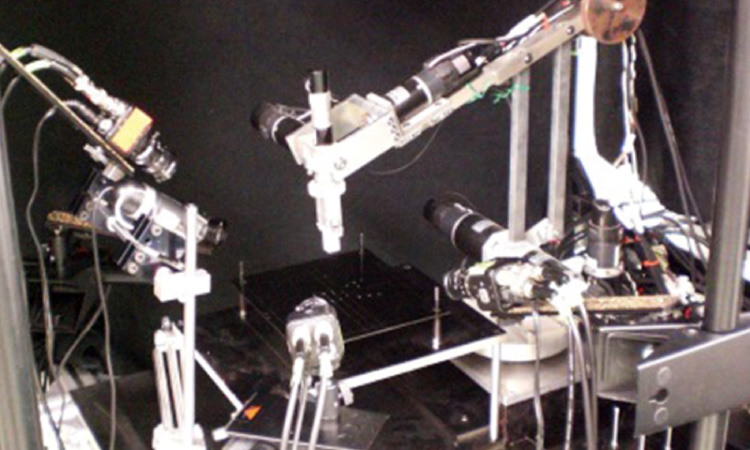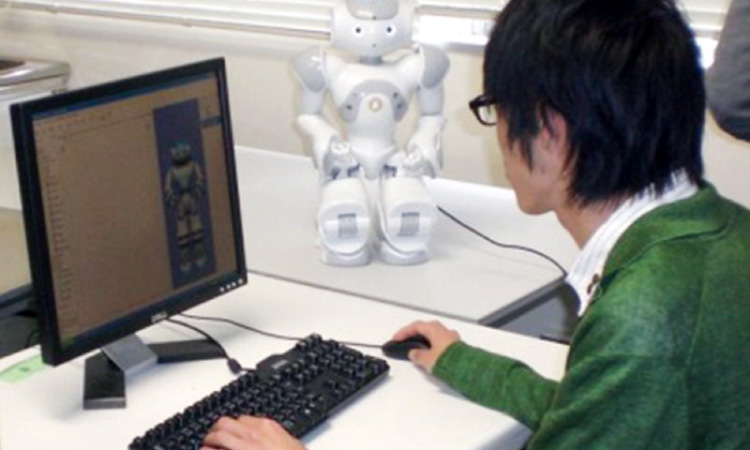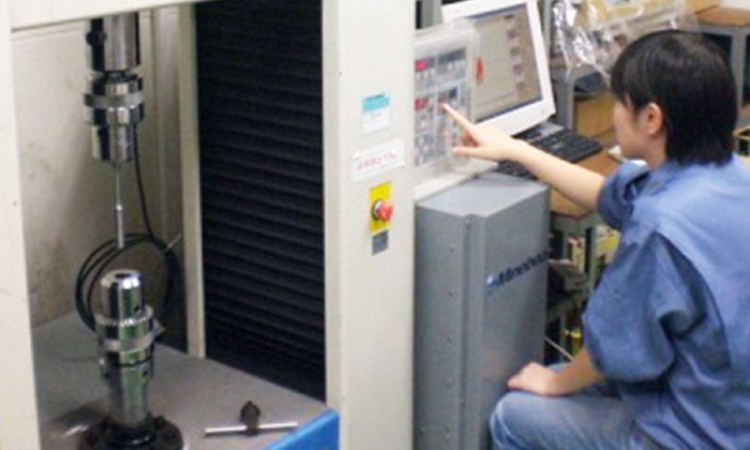 Course of Electromechanical Systems (Course of Opto-Electronics and Precision Engineering)
Fostering mechanical engineers who will lead "intellectual creation" integrating mechanical engineering, electrical and electronic engineering, and optical engineering
The course of Electromechanical Systems (the course of Opto-Electronics and Precision Engineering) provides an interdisciplinary education based on electronic engineering, optical engineering and precision engineering as well as mechanical engineering. Our research addresses fundamental issues related to mechatronics, MEMS (micro-electro-mechanical system), photonics, micro/nano-science, multi-physics, man-machine interface, and wave electronics. Our interdisciplinary curriculum is crafted to produce graduates who have:
an excellent broad-based education in scientific and engineering fundamentals necessary for "Intellectual Creation";
an aggressive spirit to develop new academic fields;
an ability to view the various stages of creation comprehensively
Academic/Field of Study
Mechatronics
Optics
Optical Information Processing
Electronic and Optical Material Science
Optoelectronics
Measurement Engineering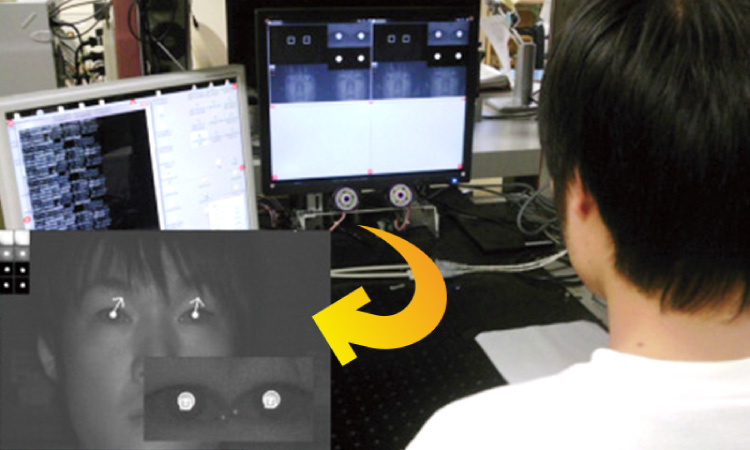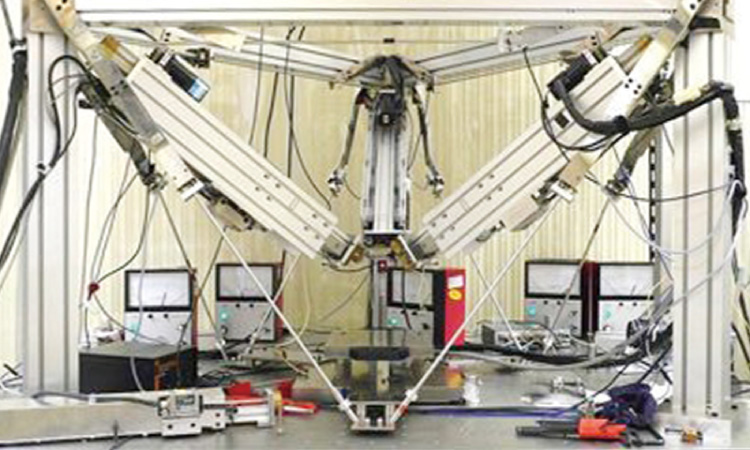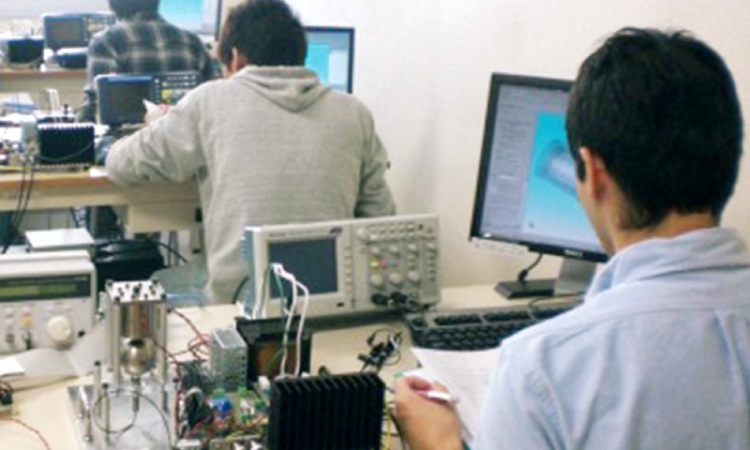 After Graduation
Almost 100% Graduate Employment Rate
The majority of graduates go on to the master's course of the graduate school. Students find work in companies in various fields such as automotive, electronic, aerospace, computer, medical, and chemical technologies. Almost 100% of the students find jobs.
Major Employers of Our Recent Graduates (2019-2021)
AISIN CORPORATION
CANON INC.
Central Japan Railway Company
Chubu Electric Power Company,Incorporated
DAIKIN INDUSTRIES, LTD.
DENSO CORPORATION
East Japan Railway Company
FUJI ELECTRIC CO.,LTD.
FUJITSU GENERAL LIMITED
HAMAMATSU PHOTONICS K.K.
Hitachi, Ltd.
HONDA MOTOR CO.,LTD.
JTEKT Corporation
Kawasaki Heavy Industries, Ltd.
KOITO MANUFACTURING CO., LTD.
KUBOTA CORPORATION
KYOCERA CORPORATION
Mitsubishi Electric Corporation
Mitsubishi Heavy Industries, Ltd.
NIPPON SHARYO, LTD.
NISSAN MOTOR CO.,LTD.
Panasonic Corporation
SEIKO EPSON CORPORATION
Sony Corporation
SUZUKI MOTOR CORPORATION
TOYOTA AUTO BODY CO.,LTD.
TOYOTA INDUSTRIES CORPORATION
TOYOTA MOTOR CORPORATION
YAMAHA CORPORATION
Yamaha Motor Co.,Ltd.
Available qualifications
Associate Professional Engineer

(JABEE graduates can get this certification by resistration.)

Professional Engineer

(JABEE graduates are exempted from the first step Professional Engineer examination.)
Faculty
Course of Aerospace and Environmental Engineering

Professor

Mitsuhiro Fukuta

Refrigeration, Fluid Machinery

Professor

Fujio Kuwahara

Thermal Engineering

Professor

Moghtada Mobedi

Thermal Engineering

Professor

Masahiro Nohmi

Space Engineering, Mechanical Dynamics

Professor

Toshiyuki Sanada

Fluids Engineering

Associate Professor

Katsuyoshi Fukiba

Aerospace Engineering

Associate Professor

Yasushi Kakimoto

Thermal Engineering

Associate Professor

Akira Kawasaki

Aerospace Engineering

Associate Professor

Takashi Mashiko

Nonlinear Physics, Fluid Dynamics

Associate Professor

Makoto Matsui

High Temperature Gas Dynamics, Plasma Spectroscopy, Space Propulsion

Associate Professor

Masaaki Motozawa

Fluids Engineering, Functional Fluid

Associate Professor

Masayoshi Okamoto

Fluid Mechanics

Associate Professor

Yoshihiko Sano

Thermal Engineering

Assistant Professor

Shoko Arita

Space Structural Engineering

Assistant Professor

Yuhki Mizushima

Fluids Engineering
Course of Intelligent Processing and Materials Engineering

Professor

Kunio Hayakawa

Metal Forming Process, Damage Mechanics

Professor

Kenjiro T. Miura

Computer Aided Geometric Design, Intelligent Light Measurement

Professor

Katsuhiko Sakai

Machining Technology

Professor

Yoshihisa Sakaida

Strength and Fracture of Materials, Material Strength Design

Professor

Yoshinobu Shimamura

Mechanics of Composite Materials

Professor

Shigekazu Tanaka

Plastic Forming

Professor

Takao Torii

Vibration Theory

Associate Professor

Tomoyuki Fujii

Strength of Materials

Associate Professor

Tomotaka Ito

Robotics

Associate Professor

Shoichi Kikuchi

Strength of Materials

Associate Professor

Yuichi Kobayashi

Robotics

Associate Professor

Hiroo Shizuka

Machining Technology

Associate Professor

Shin Usuki

3D Measurement and Inspection

Associate Professor

Kengo Yoshida

Mechanics of Materials
Course of Electromechanical Systems (Course of Opto-Electronics and Precision Engineering)

Professor

Yoshinobu Ebisawa

Vision System Measurements

Professor

Gen Hashiguchi

Micro Electro Mechanical Systems

Professor

Wataru Inami

Photonics, Advanced Microscopy

Professor

Futoshi Iwata

Opto-Precision Measurement, Nano-Craft Technology

Professor

Jun Kondoh

Wave Electronics

Professor

Hongpu Li

Optoelectronics

Professor

Takaaki Oiwa

Precision Mechanism, Precision Measurement, Mechatronics

Associate Professor

Junichi Asama

Precision Mechatronics, Bearingless Motor

Associate Professor

Yasuhisa Hayashi

Elastic Wave

Associate Professor

Atsushi Nakamura

Opto-electronic Materials and Devices

Associate Professor

Tadatoshi Sekine

Mechatronics, Information and Systems Engineering, Numerical Analysis

Associate Professor

Rui Shogenji

Optical Information Processing

Associate Professor

Masanori Takeda

Terahertz Electronics

Associate Professor

Saroj Tripathi

Terahertz Photonics

Assistant Professor

Kiyotaka Fukumoto

Ergonomics, Measurement and Control Engineering

Assistant Professor

Kenta Nakazawa

Opto-Precision Measurement, Micromachine