Department of Electrical and Electronic Engineering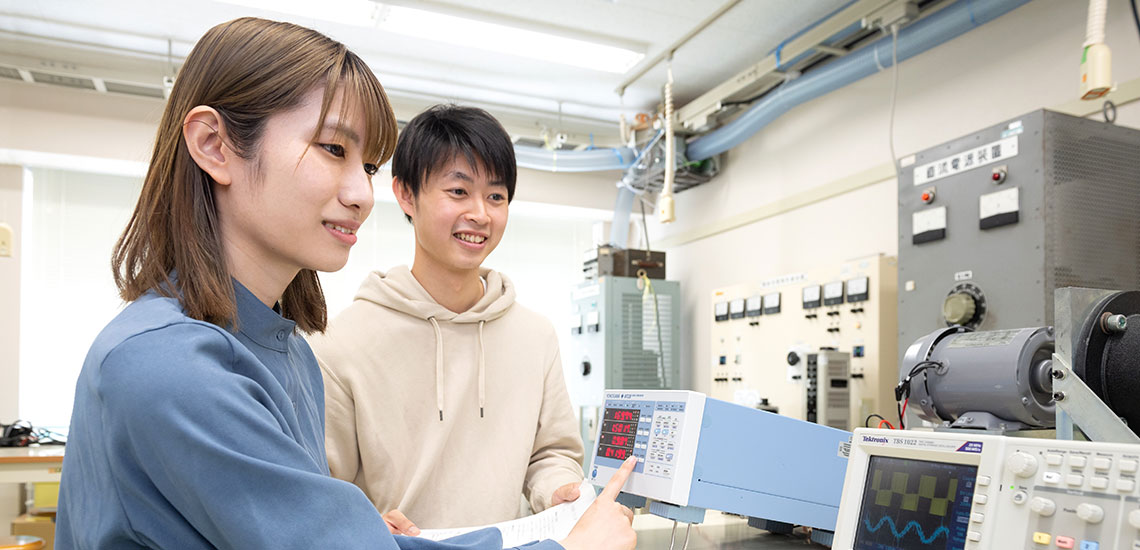 Education
The Department of Electrical and electronic engineering forms the basis of a broad spectrum of industrial fields, including electrical and electronic equipment, various kinds of manufacturing devices, automobiles, communications, electrical power, railways, aerospace devices, OA equipment, and medical devices, just to name a few. The Department of Electrical and Electronic Engineering conducts education and research in various fields of academia and engineering pertaining to the design and development of electrical and electronic equipment and devices in these fields. Our aim is to educate engineers who are specialized at finding solutions to wide-ranging issues in electrical, electronic, and information engineering. In this faculty, we provide two curriculum pathways for students, one specializing in information electronics, and the other in energy and electronic control. Companies in Hamamatsu and the Tokai region as a whole, as well as enterprises from all over Japan, look on graduates and master's-degree students in these fields as skilled and accomplished human resources who will lead industry forward into the future.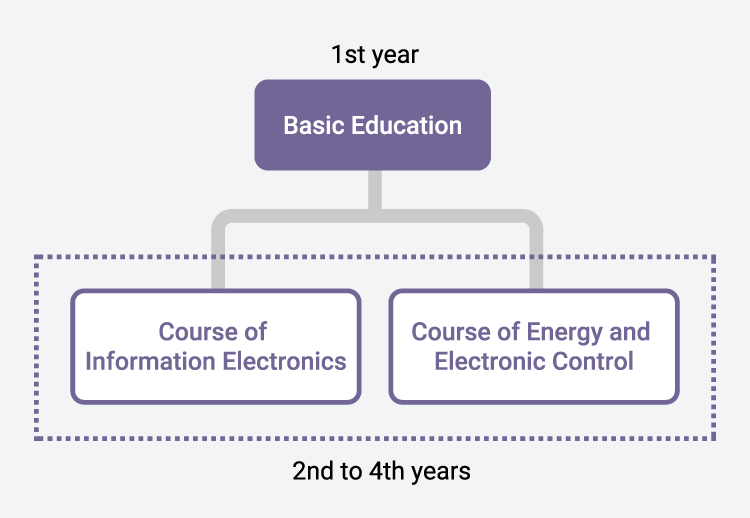 Courses
Course of Information Electronics
Supporting the core technologies of key and advanced industries
The pillars of education and research are communication and information processing systems, which are the core technologies of Japan's key industries (electronics, transportation, and communications equipment) and advanced industries (medicine, environment, and energy), and medical equipment and biomedical instrumentation which are expected to develop further in the future.
Academic/Field of Study
Electronics
Communications
Data Processing
Human Medical Engineering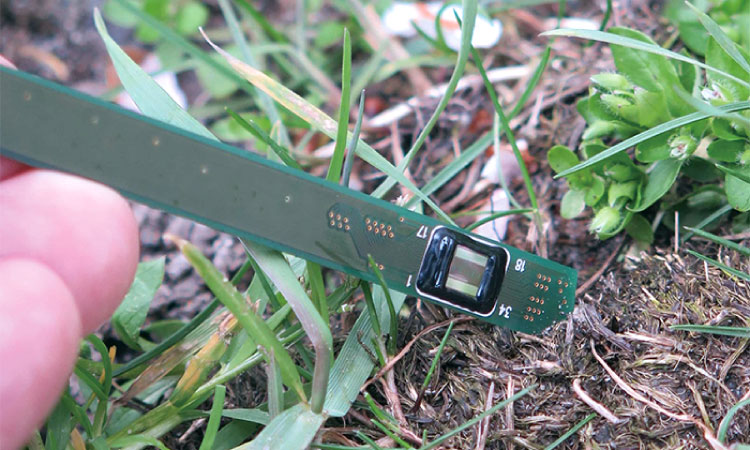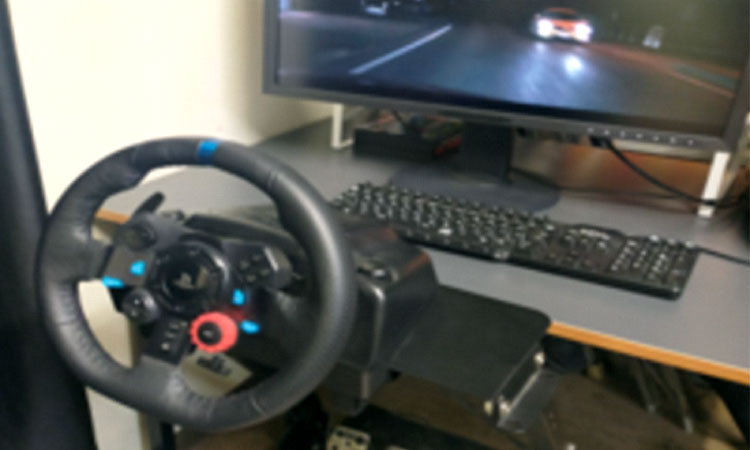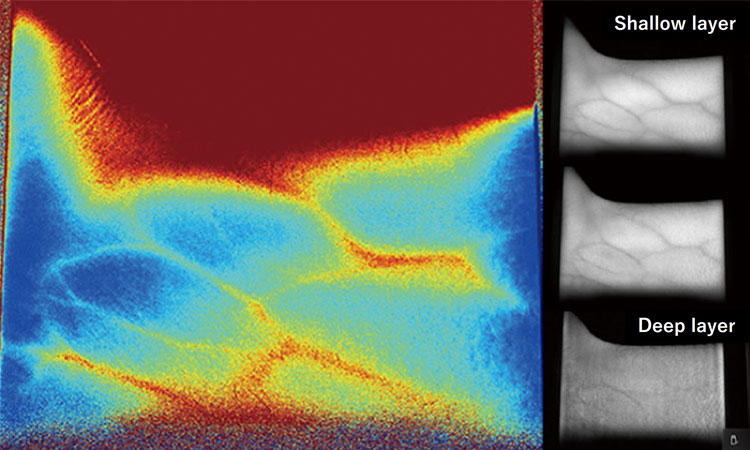 Course of Energy and Electronic Control
Cultivate human resources who can tackle energy and environmental issues and contribute to local industry
We provide practical education for the core technologies of Japan's world-class key industries (electronics, transportation equipment and robots, IT and telecommunications equipment, and environment and energy), focusing on control systems, motors, electric power, communications and measurement.
Academic/Field of Study
Electrical Power Engineering
High-voltage Engineering
Electro-mechanics
Power Electronics
Measurement Engineering
Control Engineering
Electrical and Electronic Materials Engineering
Network Engineering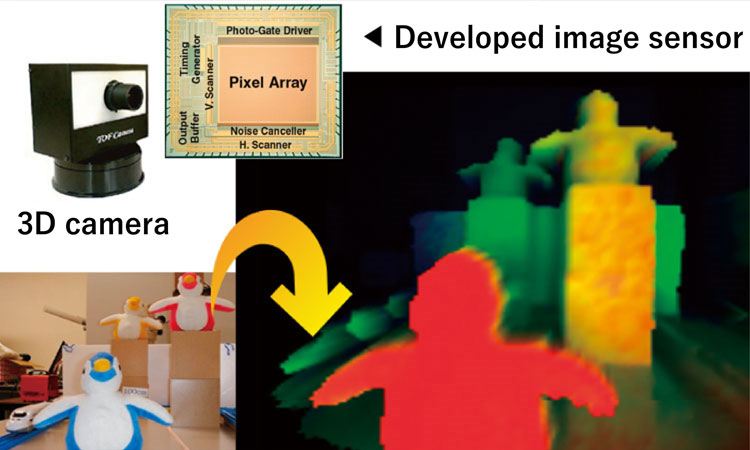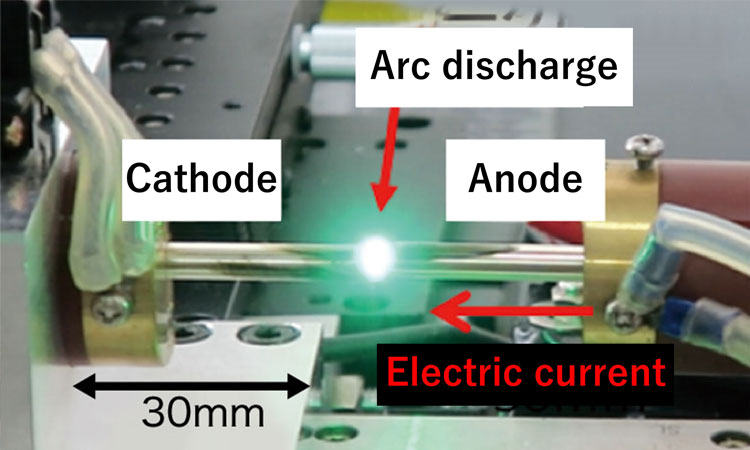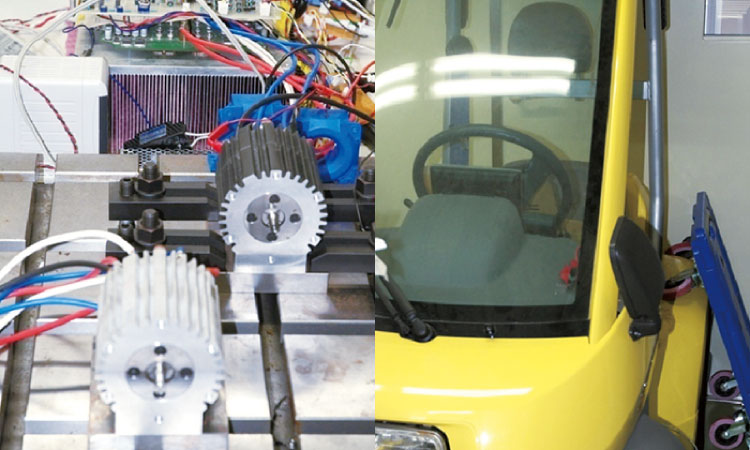 After Graduation
The number of job openings is between 500 and 700 every year and our employment rate is almost 100%
Around two-thirds of the students from our department go on to master's courses, and after completing their master's degrees, a number of them have gone on to complete doctoral degrees. Because electrical and electronic engineering is closely related to all kinds of industrial fields, graduates find work in fields relating to electrical and electronics control, computers, automobiles, power generation, medical and welfare equipment, railways, precision equipment, heavy-steel-related, and chemical industries, just to name a few. Other possibilities include food and pharmaceutical related industries. Between 500 and 700 companies hire new employees every year, and large numbers of graduates with master's degrees are being hired by well-known leaders such as Mitsubishi Electric Corp., Central Japan Railway Co. (JR Tokai), Chubu Electric Power, Denso, Suzuki, Panasonic, Toyota Motor Corp., Yamaha Motor Co., Ltd., Honda Motor Co., Ltd., Hamamatsu Photonics K. K., Hitachi, Ltd. and Sony Corporation.
Major Employers of Our Recent Graduates (2019-2021)
AISIN CORPORATION
CANON INC.
Chubu Electric Power Company,Incorporated
DAIKIN INDUSTRIES, LTD.
DENSO CORPORATION
FANUC CORPORATION
FUJI CORPORATION
FUTABA INDUSTRIAL CO.,LTD.
HAMAMATSU PHOTONICS K.K.
Hitachi, Ltd.
HONDA MOTOR CO.,LTD.
IHI Corporation
KOITO MANUFACTURING CO., LTD.
Makita Corporation
MEIDENSHA CORPORATION
Mitsubishi Electric Corporation
NEC Corporation
NGK INSULATORS, LTD.
NICHICON CORPORATION
Panasonic Corporation
Primearth EV Energy Co., Ltd.
ROHM COMPANY LIMITED
SINFONIA TECHNOLOGY CO., LTD.
Sony Corporation
SUZUKI MOTOR CORPORATION
The Kansai Electric Power Company,Incorporated
Toshiba Carrier Corporation
TOYOTA INDUSTRIES CORPORATION
TOYOTA MOTOR CORPORATION
Yamaha Motor Co.,Ltd.
Available qualifications
First-Class Technical Radio Operator for On-The-Ground Services

(Partial Exemption from Examination Subjects)

The First Class Electric Chief Engineer

(Exemption from written test)

The Second Class Electric Works Specialis

(Exemption from written test)
Faculty
Course of Information Electronics

Professor

Chikara Egami

Laser Scanning Microscopy, Optical Data Storage

Professor

Keiichiro Kagawa

CMOS Imager Sensors, Information Photonics

Professor

Masatsugu Niwayama

Biomedical Optics and Measurements

Professor

Gosuke Ohashi

Digital Image Processing

Professor

Toru Tanzawa

Integrated Circuit Design

Associate Professor

Masato Futagawa

Environmental Monitoring Sensor, Semiconductor Device, Signal Processing Circuit

Associate Professor

Mayumi Matsunaga

Electromagnetic Wave Theory and Techniques

Associate Professor

Kouji Ohuchi

Communication Systems

Associate Professor

Satoshi Ota

Biomagnetics

Associate Professor

Yosuke Tatekura

Sound and Auditory Information Processing

Lecturer

Yoshimitsu Okita

Physiological Measurement and Analysis

Assistant Professor

Tomonori Tashiro

Cognitive science, Vision science

Assistant Professor

Masahiro Tomiki

Optical Circuits
Course of Energy and Electronic Control

Professor

Takeshi Hashimoto

3D Image Measurement

Professor

Shoji Kawahito

Imaging Devices and Systems

Professor

Koji Michishita

Lightning Discharge and EMC

Professor

Toshihiko Noguchi

Power Electronics

Professor

Junya Sekikawa

Electrical Contacts, Arc Discharge

Professor

Tadahiro Wada

Wireless Communication Networks

Associate Professor

Hitoshi Haga

Power Electronics

Associate Professor

Hironobu Matsuo

Solar Energy Utilization, Energy Conservation and Management

Associate Professor

Susumu Matsuura

High Voltage Engineering, Electric Power System Insulation

Associate Professor

Kazuo Shimizu

Application of Atmospheric Microplasma

Associate Professor

Takahrio Takahashi

Semiconductor Equipment and Process Design

Associate Professor

Keita Yasutomi

CMOS Image Sensors, Integrated Circuits

Assistant Professor

Kiyohiro Iwama

Motor drive technology
Suzuki endowed course

Control of Li-ion Battery / Characteristic Analysis of Electric Motor